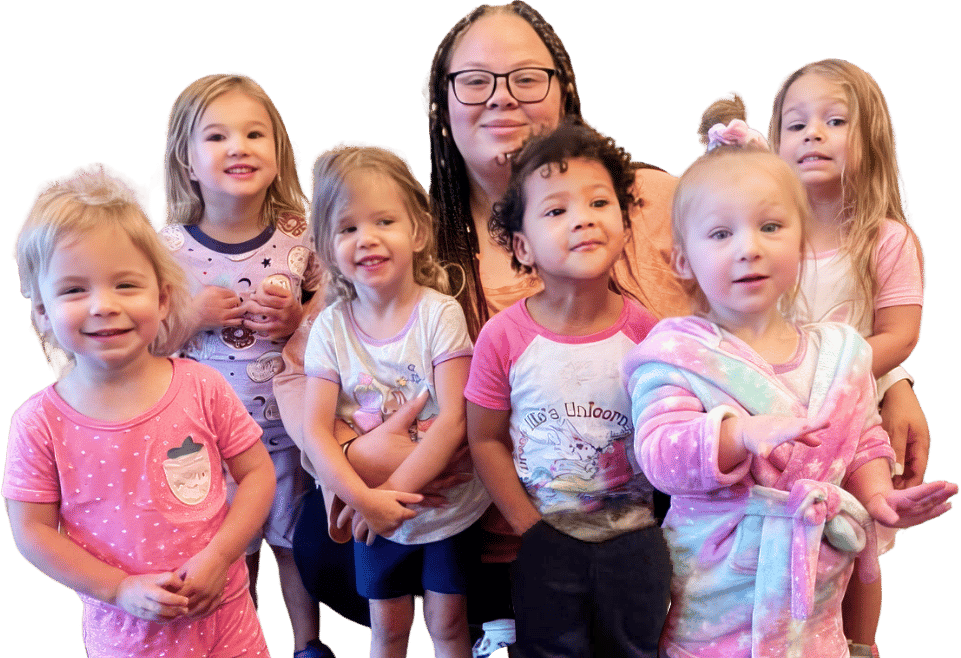 Learning, Growing, & Laughing Every Day
Toddlers | 12 months - 2 years | Serving Wichita, Derby, KS & Allen, TX
Flexible Care Options That Work For Your Lifestyle
Along with high-quality early education, you are likely looking for care options that suit your weekly needs. We understand that each family situation is unique, and we are proud to offer services to meet your individual needs, such as: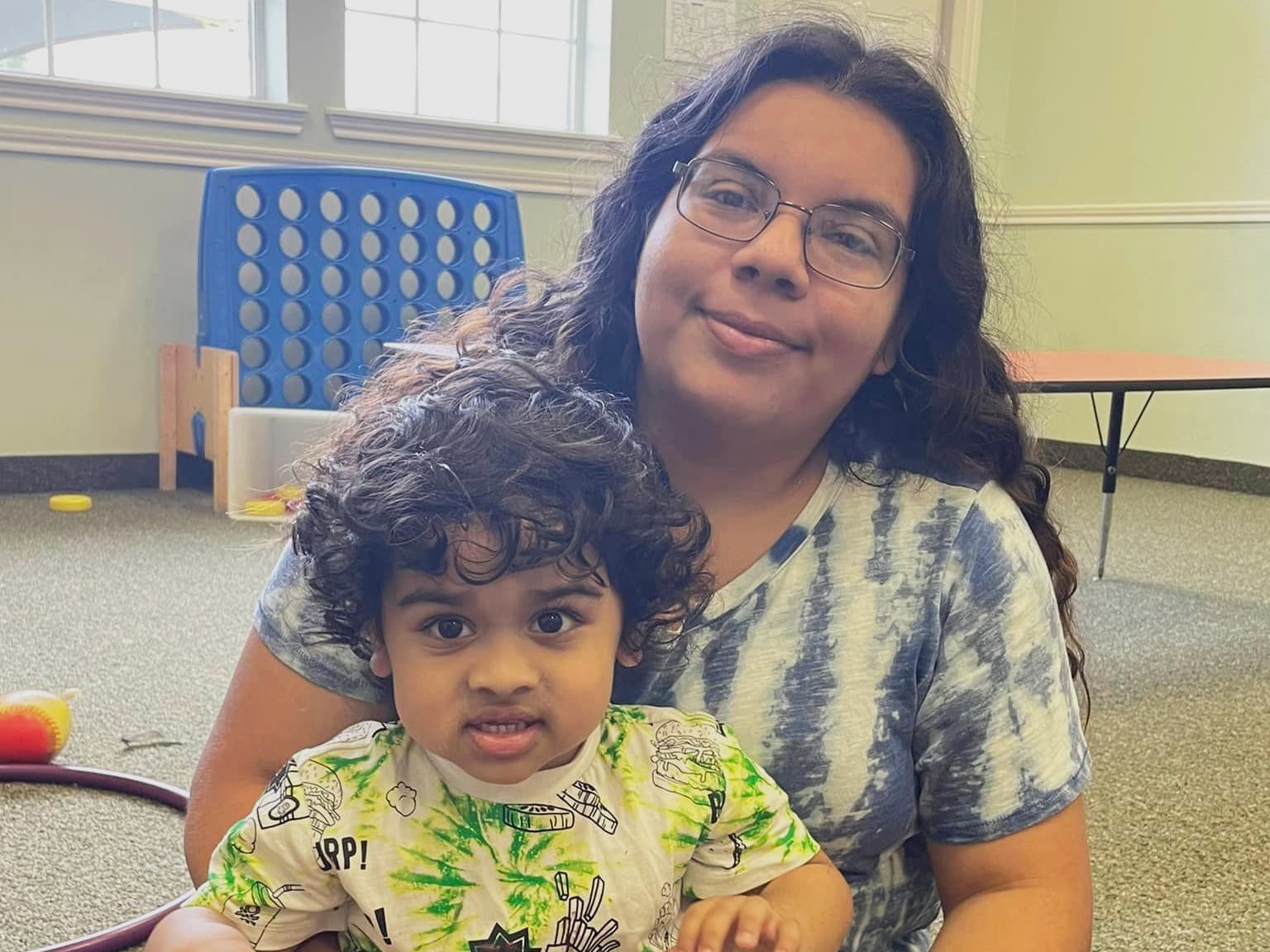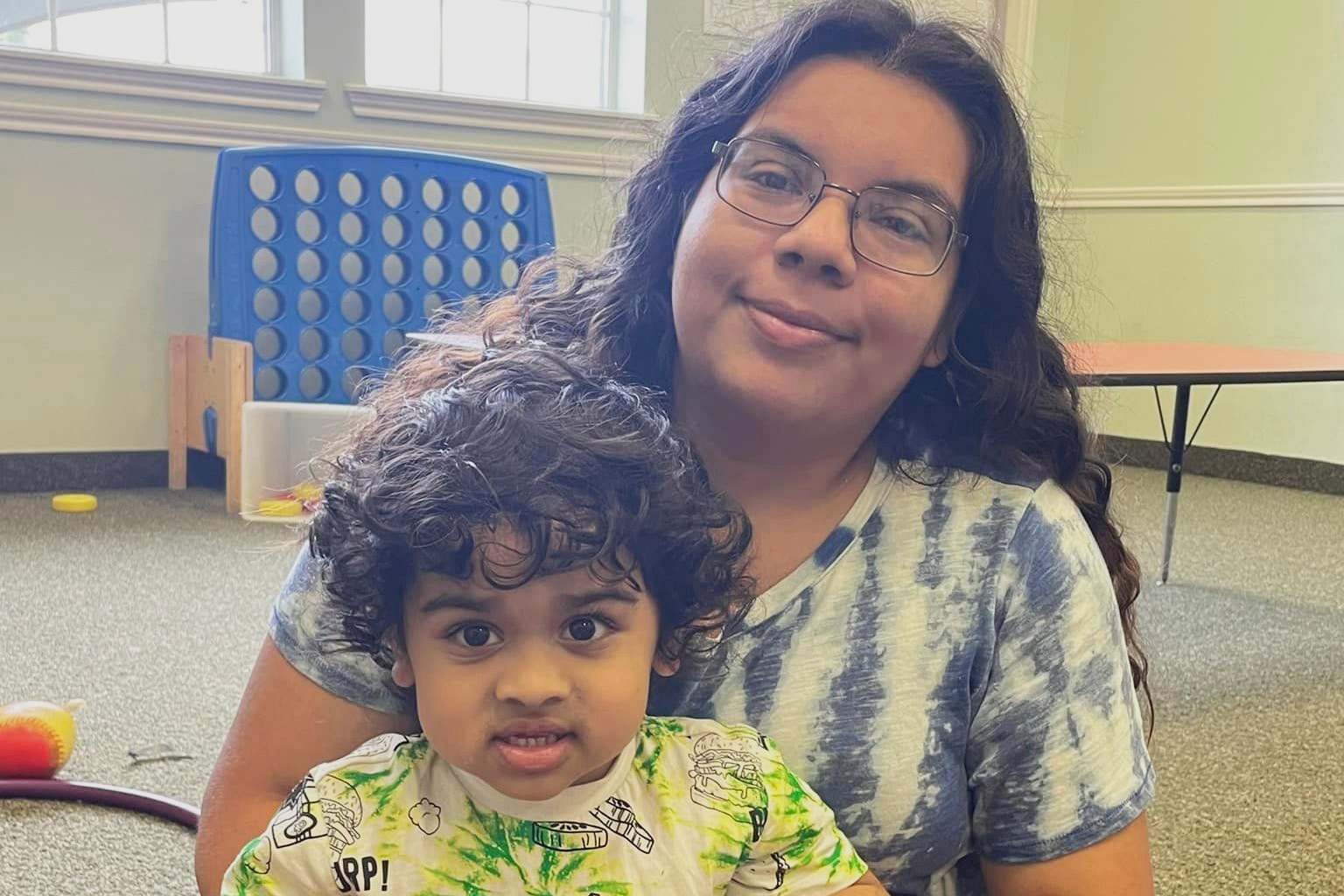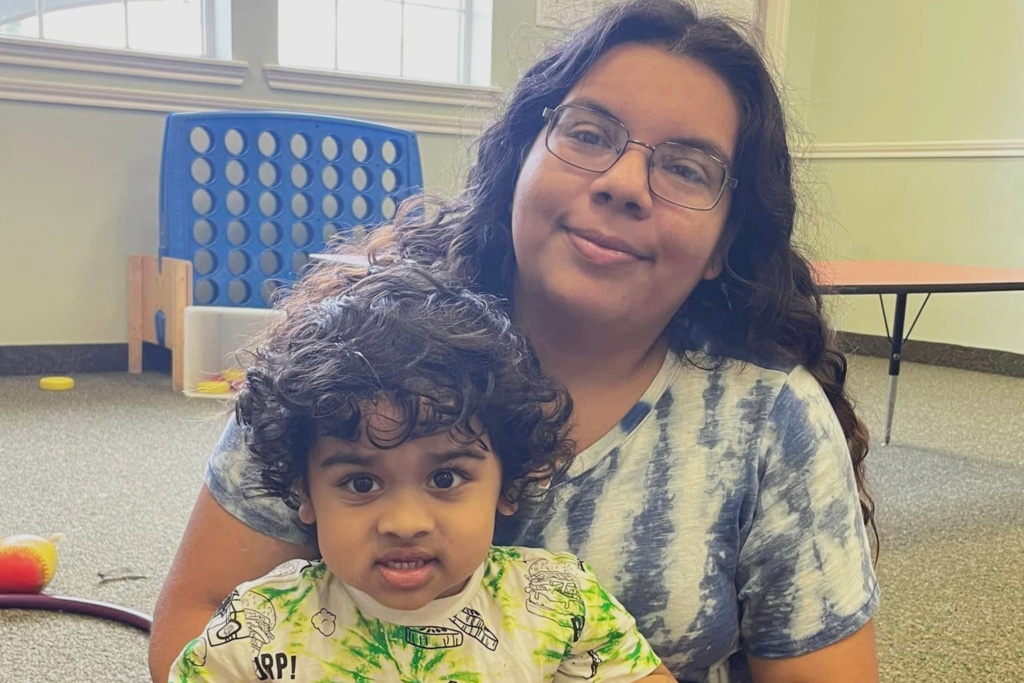 Contact Us To See Whether Drop-In Care Is Available At Your Location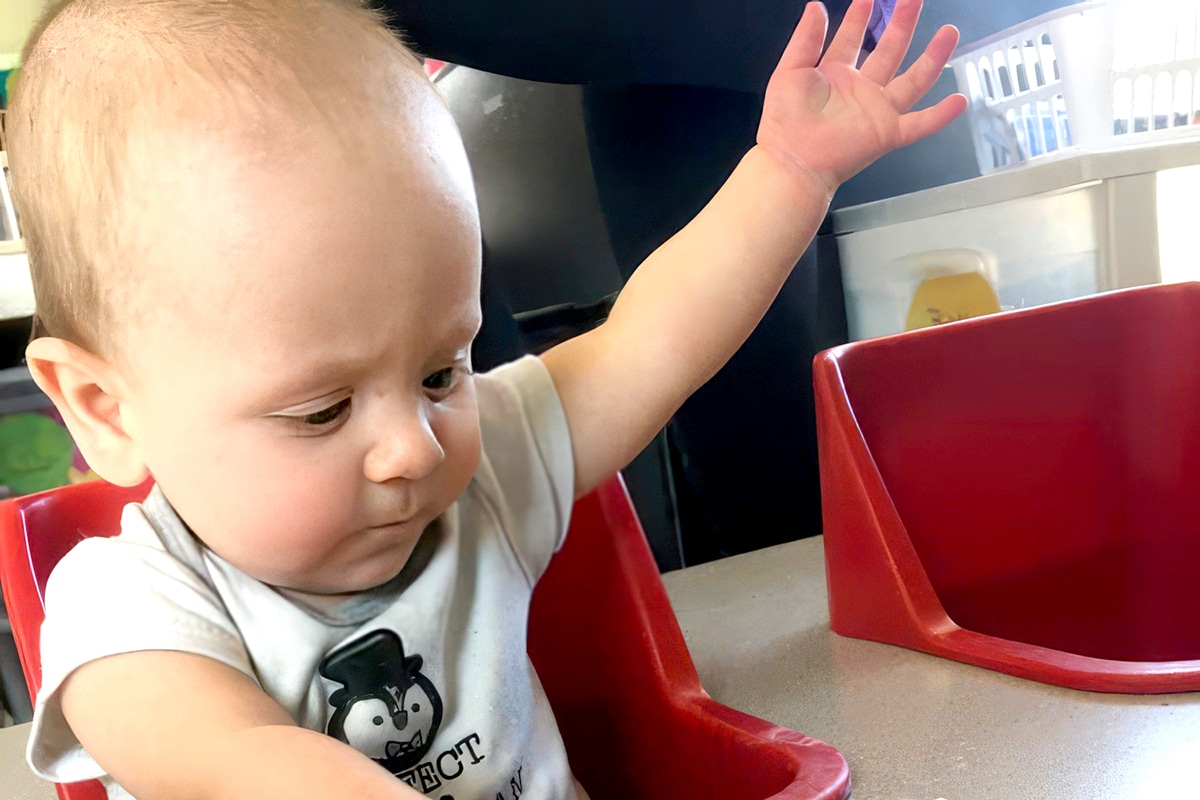 Class Changes Happen When Your Child Is Ready
Moving to the next class happens on your child's schedule. Once they are 12 months old and walking on their own, they transition to the toddler class, but don't worry – teachers give your child all the time they need to get ready and fly!
Personalized Lessons Ignite Active Discovery
Your toddler thrives with a play-based curriculum tailored to their individual needs. Teachers consistently evaluate student progress and have the leeway to adjust the curriculum according to their class's varied progress.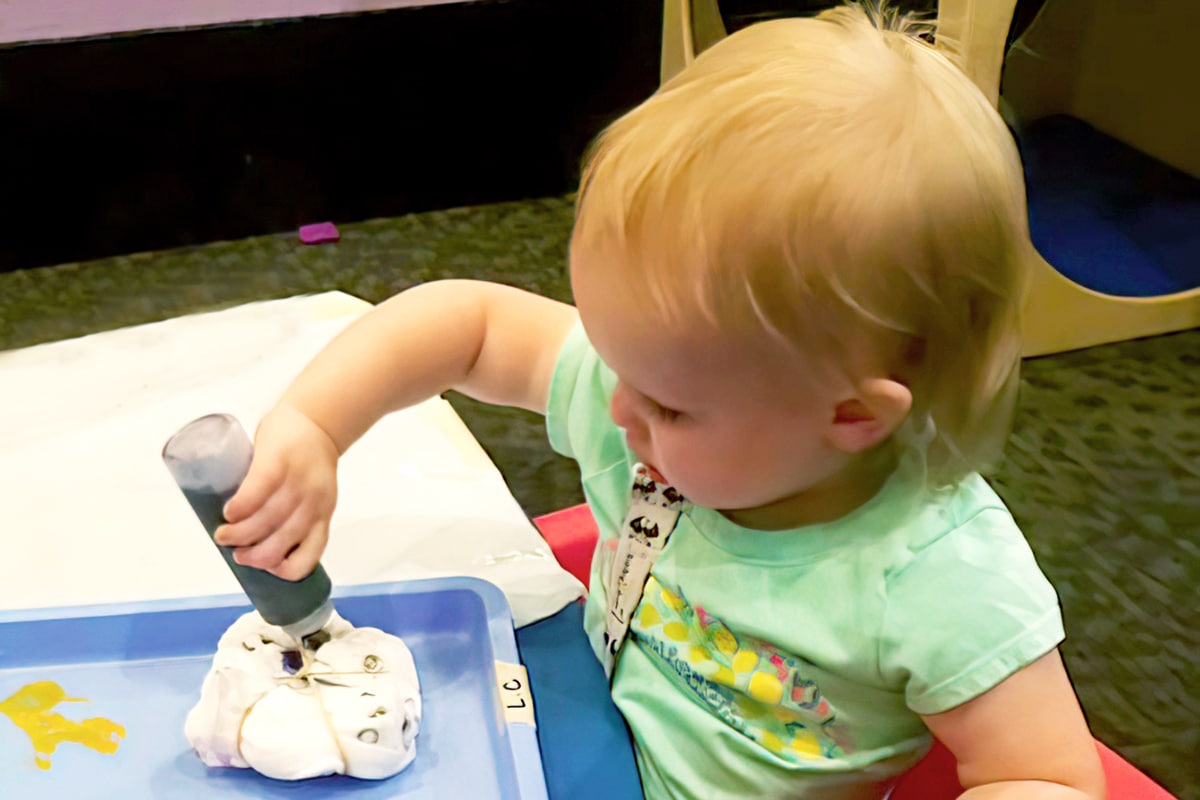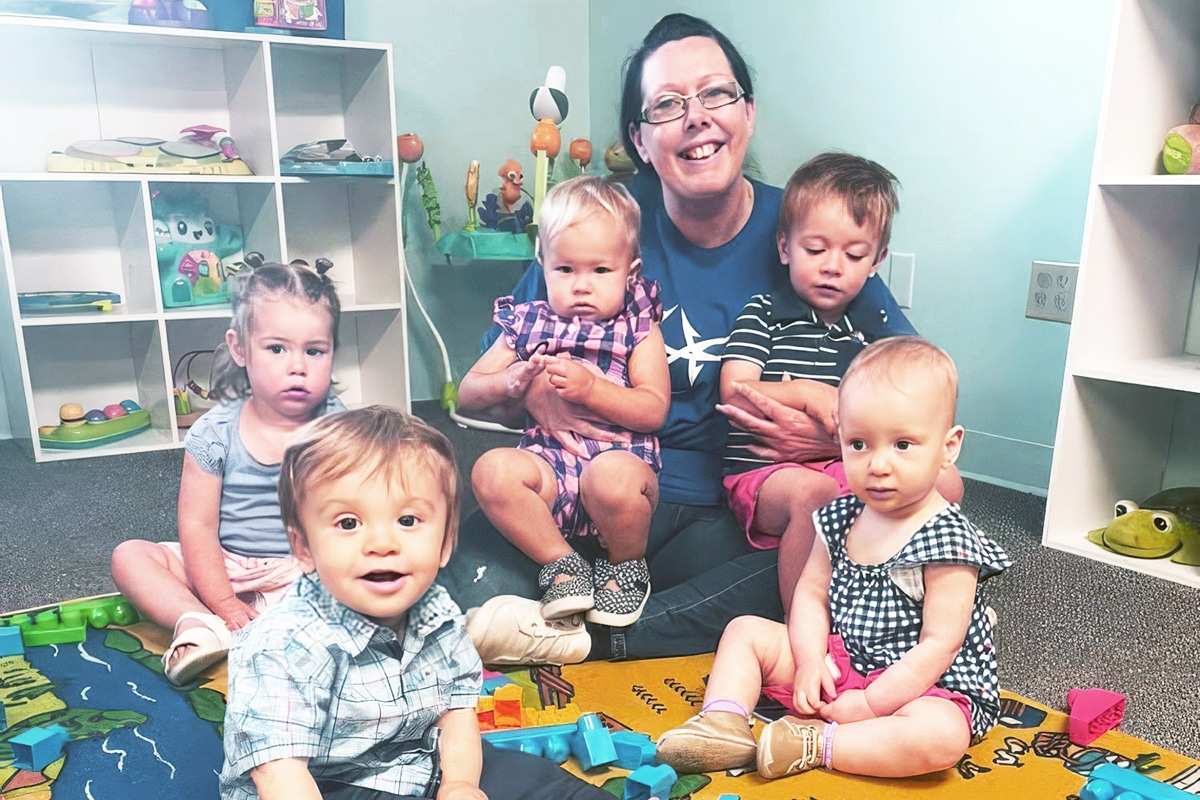 Nurturing Teachers Model Social-Emotional Skills
Teachers use redirection and modeling to guide your child's social-emotional development. Your child learns self-regulation, sharing, and being a good friend and community member through observing their teacher and peers.
Outdoor Play Every Day For Busy, Active Toddlers
All locations have expansive playgrounds full of features that thrill even the most cautious toddler! Turfed play areas and a mini water park with a splash pad are some of the highlights across locations.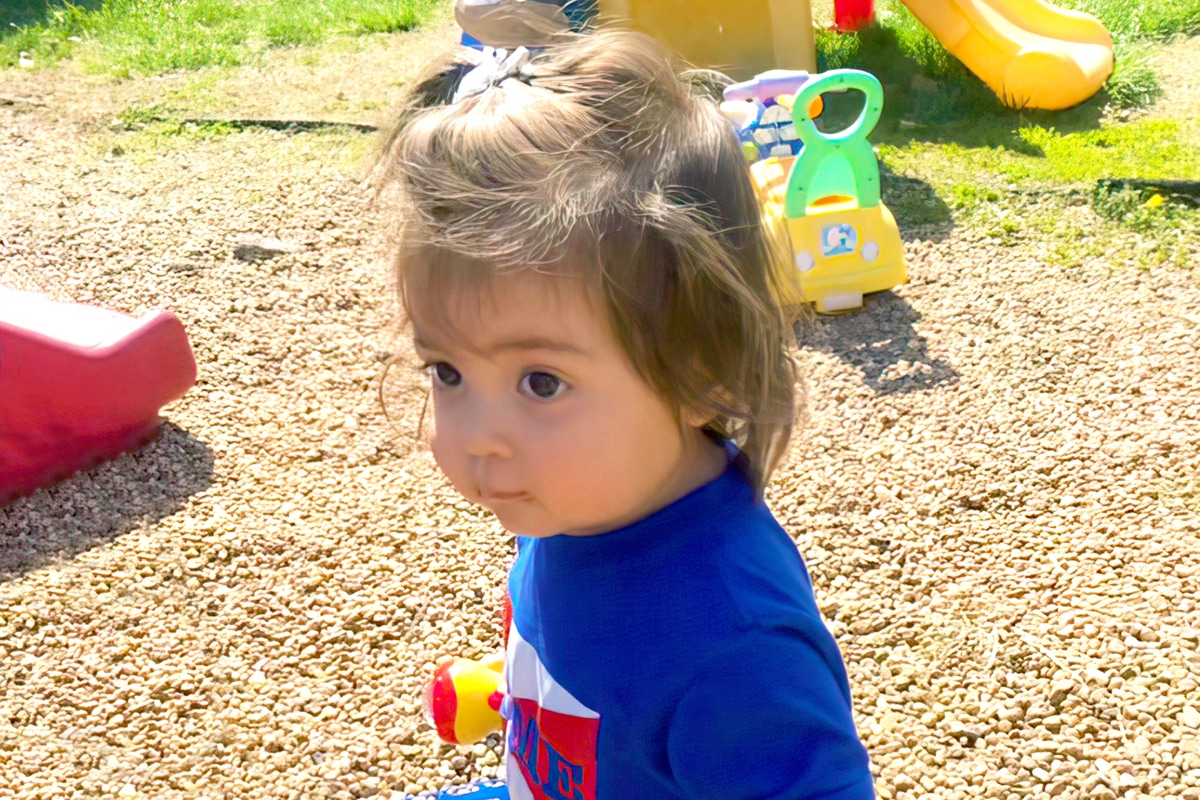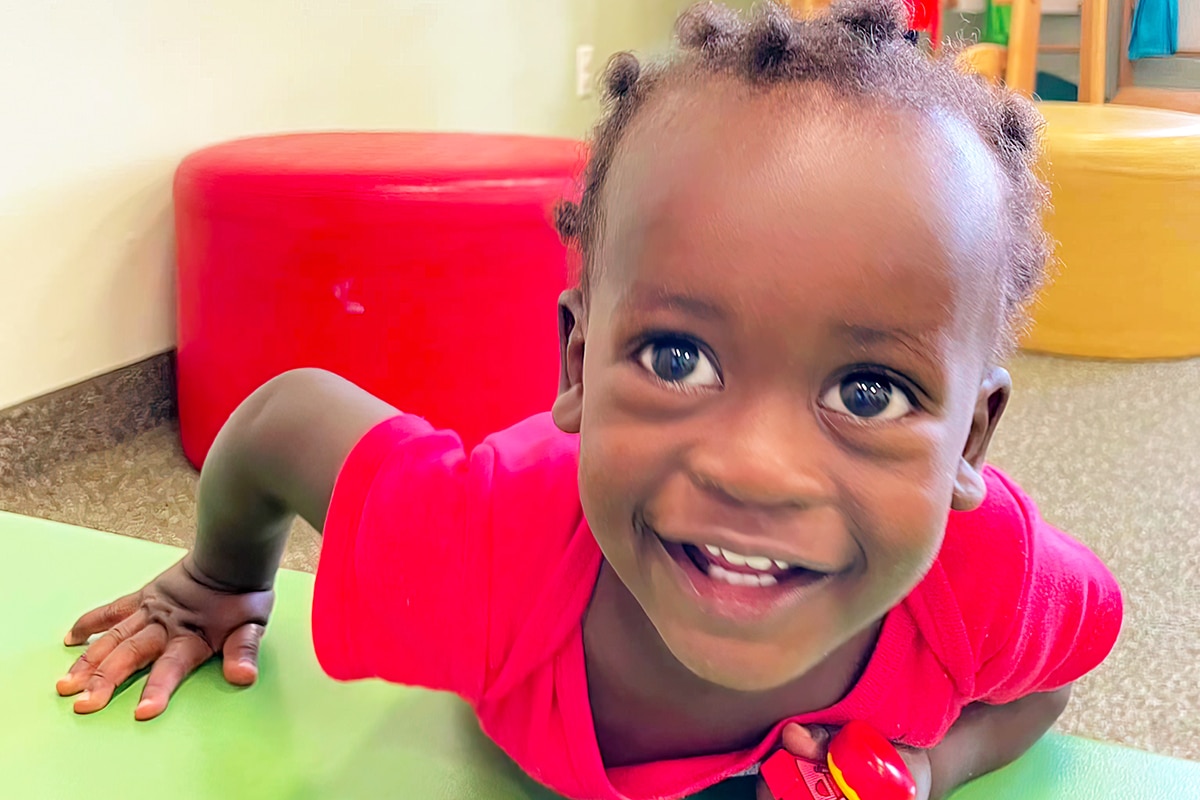 Indoor Play Structures Boost Emerging Motor Skills
Large indoor play rooms keep your child active on hot or rainy days. There is plenty of space for little ones to stretch their legs by toddling, walking, running, and jumping while they explore with friends.
A Small Fee For Meals Saves You Time & Money
An onsite chef prepares daily breakfasts, lunches, and snacks in a commercial kitchen for a nominal fee. These healthy and tasty meals cater to your child's unique dietary needs, including allergies, sensitivities, and dietary restrictions.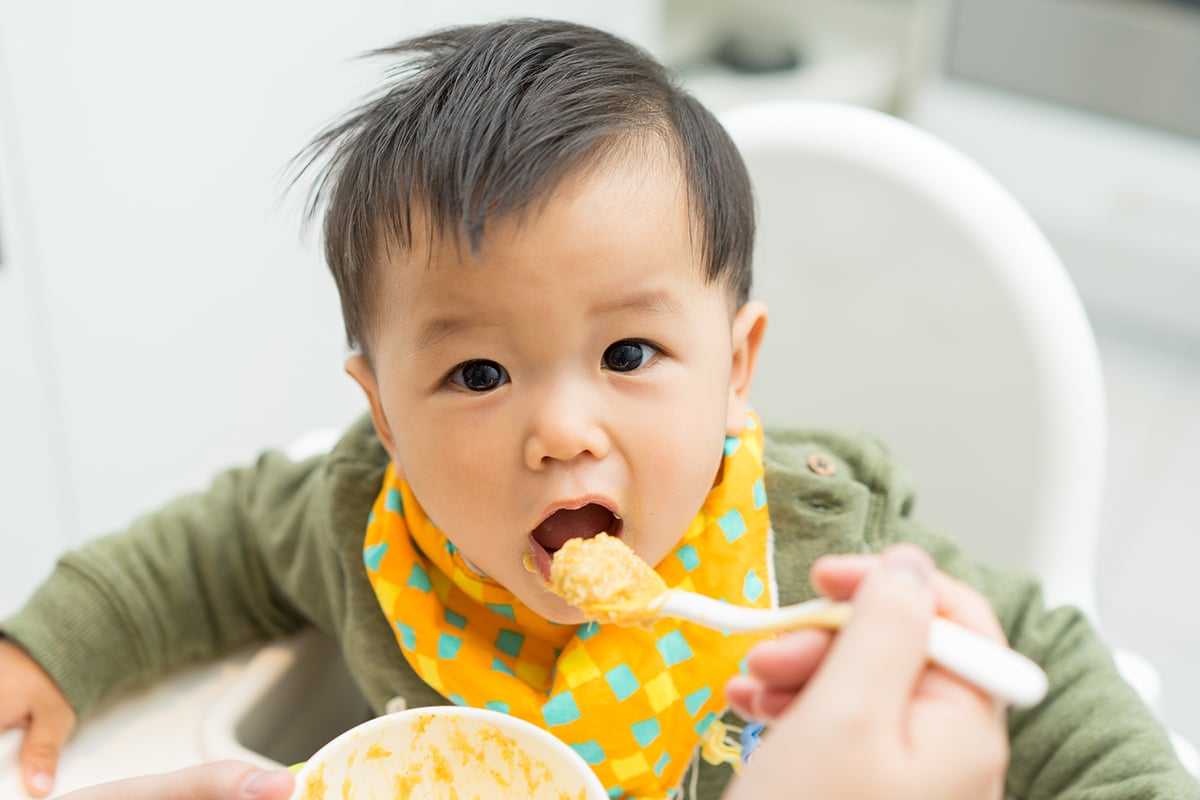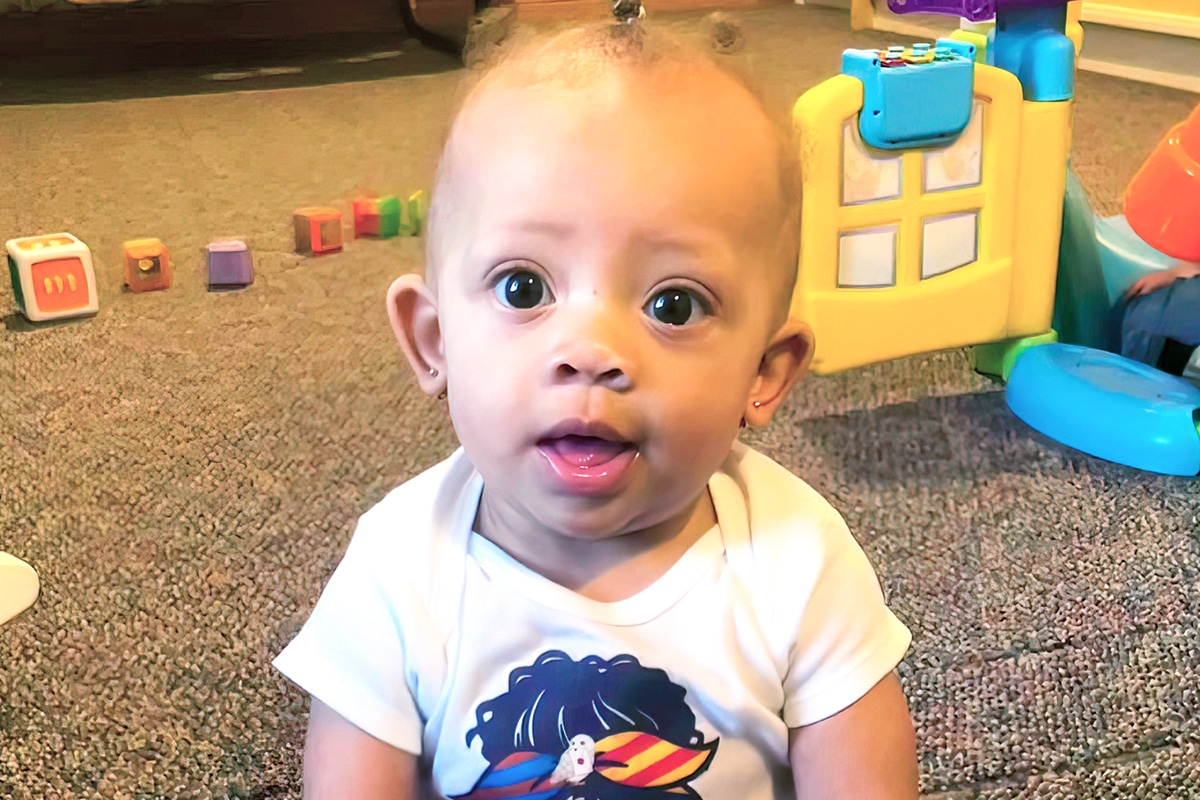 Safety First For Peace Of Mind
Restricted access controls limit building access to approved staff and family members, while internal-use-only security cameras monitor classrooms and common areas. Fenced playgrounds and CPR-trained staff provide an added layer of safety.
Professional Cleaners Provide A Clean You Can Count On
Attentive staff sanitize your child's toys, learning surfaces, and classroom materials daily. Professional cleaners come weekly and do a deep clean, paying particular attention to high-touch and high-traffic areas like common spaces, doorknobs, and bathrooms.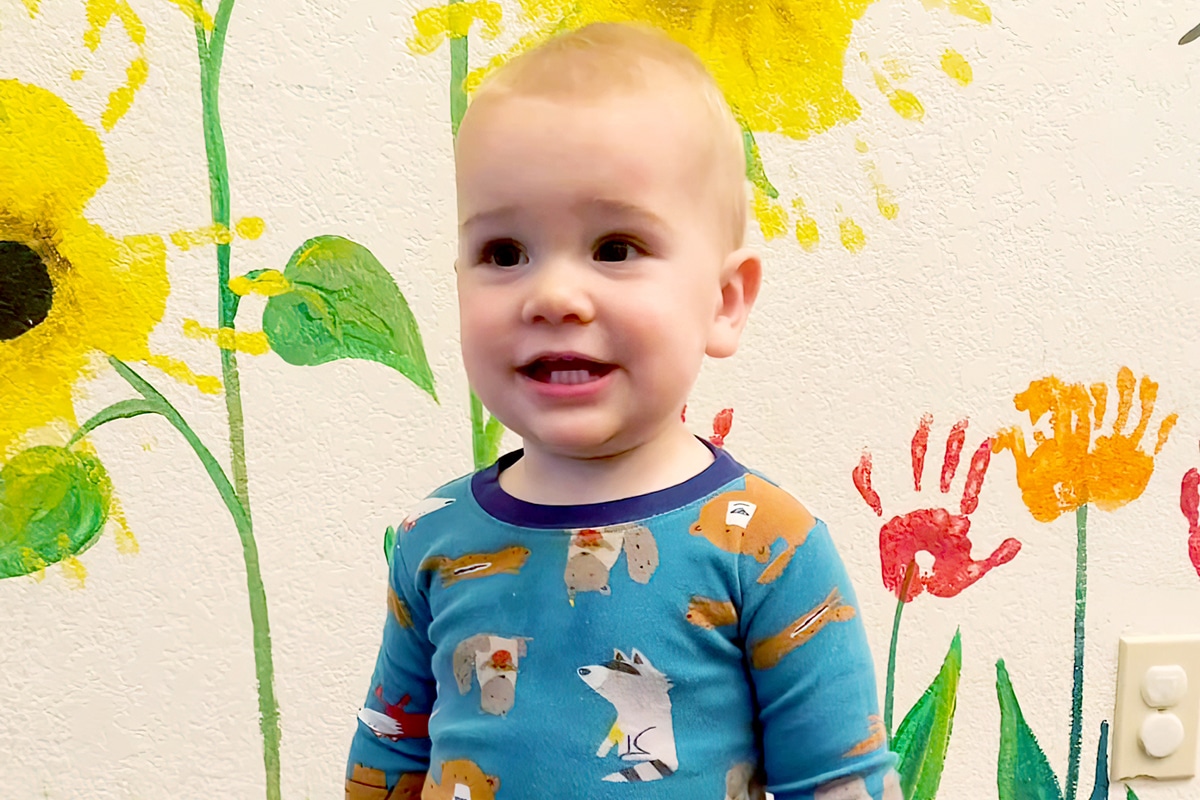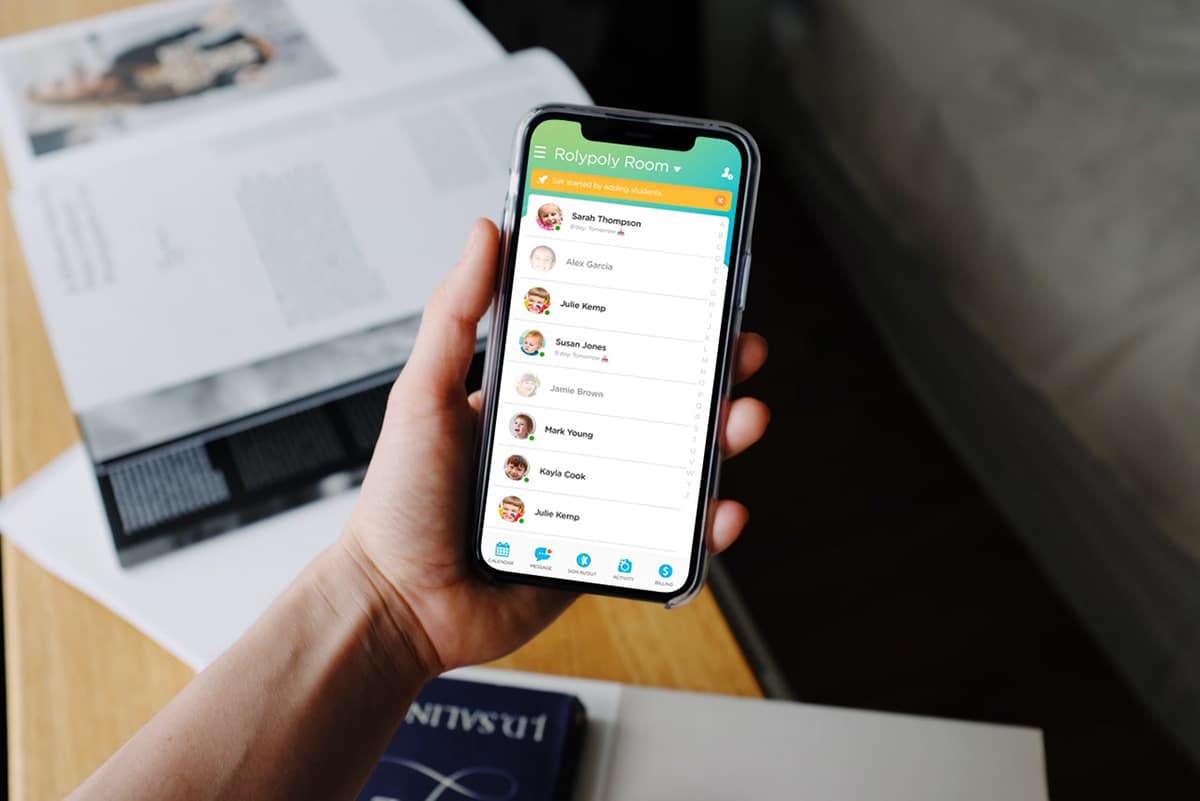 ProCare® App Puts Their Day At Your Fingertips
Keeping up with your child's day is simple with the easy-to-use ProCare® app! Just log in to message your child's teachers with questions, problems, or important information, and be on the lookout for photos and videos, too!
Hear What Parents Have To Say...
"She gets excited to see her friends and teachers!"
Our daughter goes to the Derby location, and we have been so happy with the care she receives from all the teachers and staff at Kiddy Kollege! She gets excited to see her friends and teachers every day and misses them when we don't go. We are so thankful for all Ms. Gwen does for us. She truly cares and has helped our daughter learn so much.
- Alecz Dakin
"She always had wonderful activities planned..."
I highly recommend Kiddy Kollege Country Acres. As a mother, it's never easy leaving your child all day, anxiously wondering if they're being properly cared for. But from the first day my son arrived at Kiddy Kollege, Mrs. Amy was so patient and kind to him. She always had wonderful activities planned, and his speech development was coming along great. I pray a special blessing over these wonderful teachers!
- Abigail Bryant
"They do fun interactive crafts and field trips!"
Kiddy Kollege is the absolute best!!! All the teachers treat your child like their own! My kids have gone here from infancy to Pre-K. They do fun interactive crafts and even have some field trips! Summer is filled with water days and outside play. All the Derby teachers are the best—Ms. Stacy, Ms. Jamie, Ms. Ruth, Ms. Gwen, Ms. Pam, and Ms. Victoria!!
- Courtney Webb
"The staff is fabulous!!!"
My son was one of the first kids to start at the Kiddy Kollege Derby location and has fit right in since day one. The staff is fabulous, and we love every single one of them. The two Ms. Jamies', Ms. Tasha, and Ms. Destiny are all my son talks about when he comes. It feels good to leave my son somewhere while I work and not worry about a thing. Thumbs up!
- Jessica Ward
"My kiddos have grown and opened up so much..."
My kiddos are at the Country Acres location, and we absolutely love Kiddy Kollege! The teachers have all been fantastic. I have had a great experience. I went back to working days because my husband was deploying, and everyone has been so kind and thoughtful with the transition. We couldn't have picked better care. I'm so thankful for all of their teachers. My kiddos have grown and opened up so much since we began last fall.
- Victoria Murphy
"Everyone is friendly and accommodating..."
We attend the Kiddy Kollege facility in Derby, and it's always a pleasure to go here! Everyone is friendly and accommodating, and my kiddos often don't want to leave. We especially love Grandma Pam! She is so helpful with calming my daughter down after drop-off and is always there with a hug!
- Jessica Christian
"She learns so much and never wants to leave!"
We attend the Kiddy Kollege Country Acres location, and as a first-time mom, I've been so grateful! Melissa has always treated my little one like her own and eased all my worries. Now that my daughter is older, we love Miss Amy's room. She learns so much and never wants to leave!
- Alexandria Hames
"Our 2 daughters love Kiddy Kollege..."
Our 2 daughters love Kiddy Kollege in Derby! Miss Stacy always welcomes them with a big smile and hug when we drop them off! We are thrilled with the care and love our babies receive and would recommend them to anyone who is looking for a daycare provider.
- Alyssa Kendrick
"He wants to go even on the weekends..."
My son attends the school-age program and absolutely LOVES it. He's always talking about how much he loves his teachers and wants to go even on the weekends. When it's time to leave, he doesn't want to go home, saying, "just a little longer, mom?"
- Jessica Mae
"The teachers at Kiddy Kollege are wonderful!!!"
My kiddo loves this daycare! The teachers at Kiddy Kollege are wonderful about communicating with parents, and when my kid gets excited to see his teachers' cars in the parking lot, that says a lot to me!
- Abby Roberts
Give Your Child The

Best
Possible
Foundation For Every Future Success