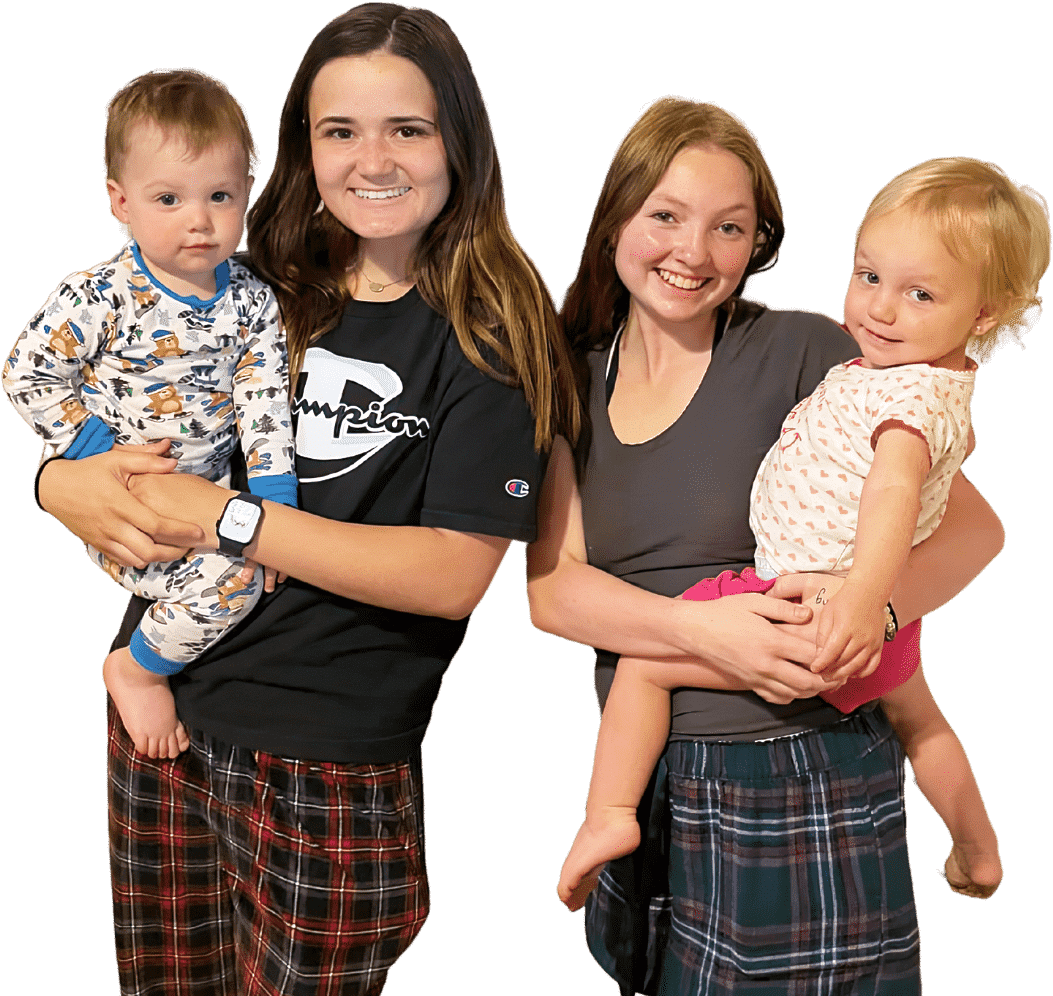 With Gentle Care, Amazing Teachers, & Individual Support
Infants | 2 weeks - 12 months | Serving Wichita, Derby, KS & Allen, TX
Respecting Your Child's Routine Makes Transition A Breeze
Your child experiences easy transitions when teachers respect and follow their home routines. Keeping your baby on the same sleep, feeding, and play schedules they have at home means everyone knows what to expect.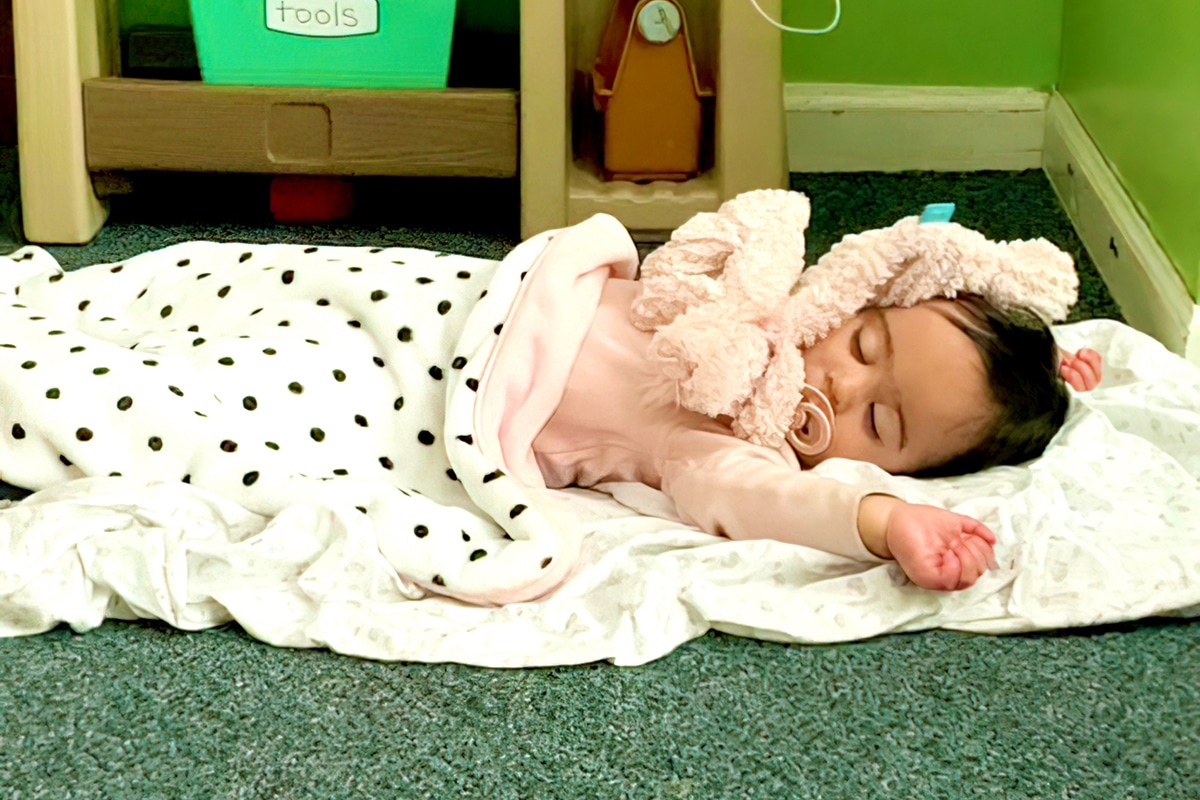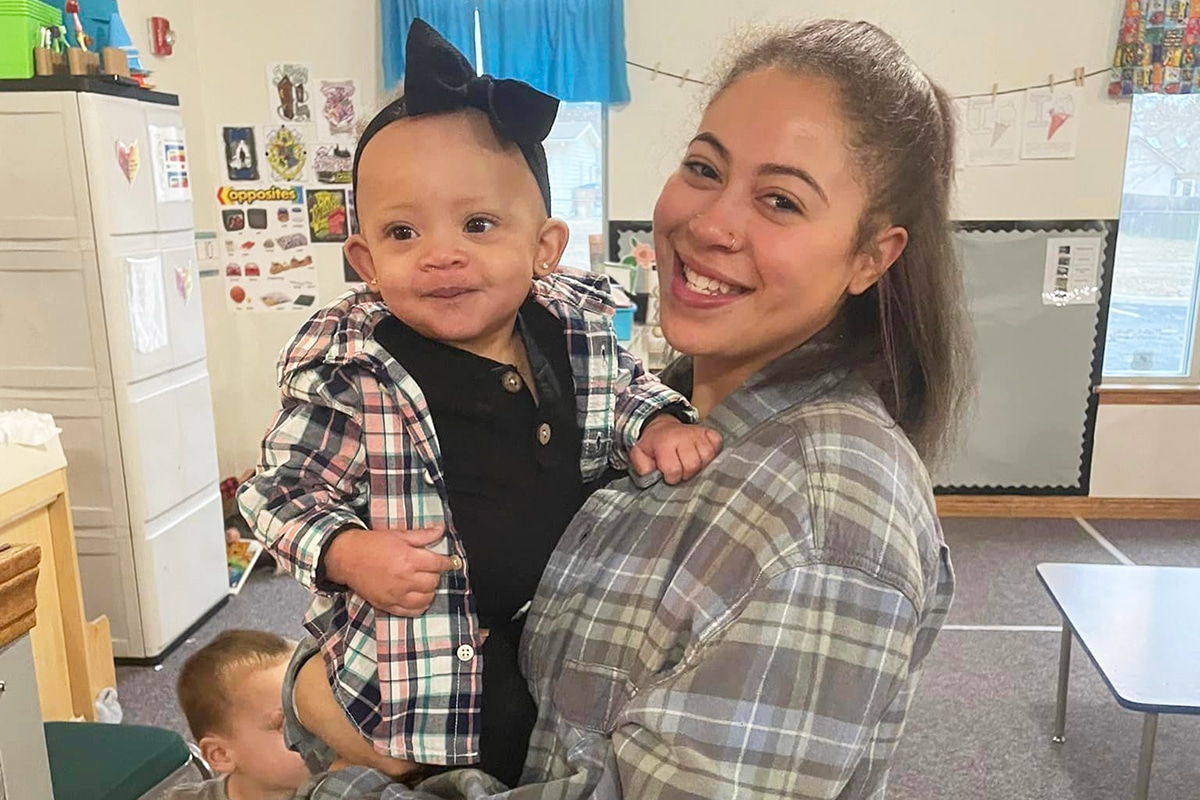 Nurturing Teachers Provide Responsive Infant Care
Caring and attentive teachers learn your baby's signals and respond quickly and respectfully. It may seem like a small detail, but this responsive caregiving becomes the basis for your baby's future social-emotional development.
Lots Of Sensory Play Builds Essential Brain Connections
Your baby takes in the world through their five senses. Every activity is an opportunity for building crucial pathways necessary for brain development, and your baby receives a variety of sights, sounds, and textures every day.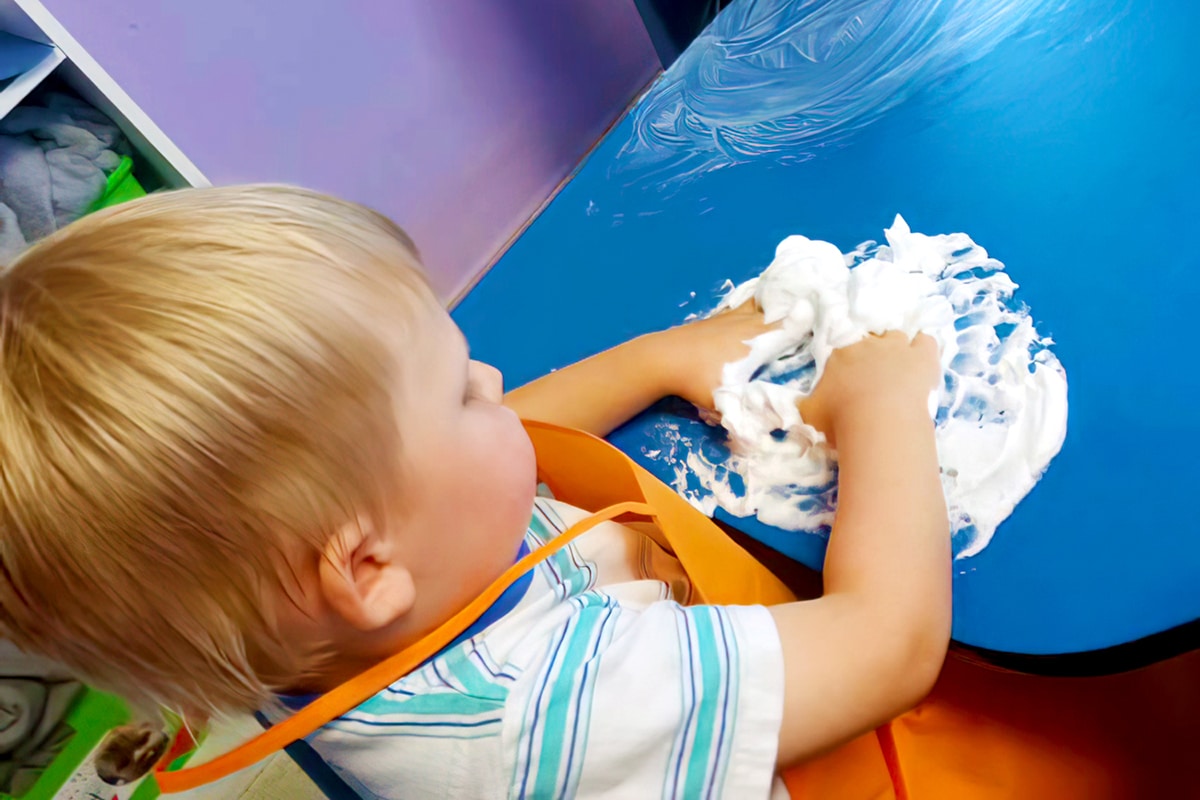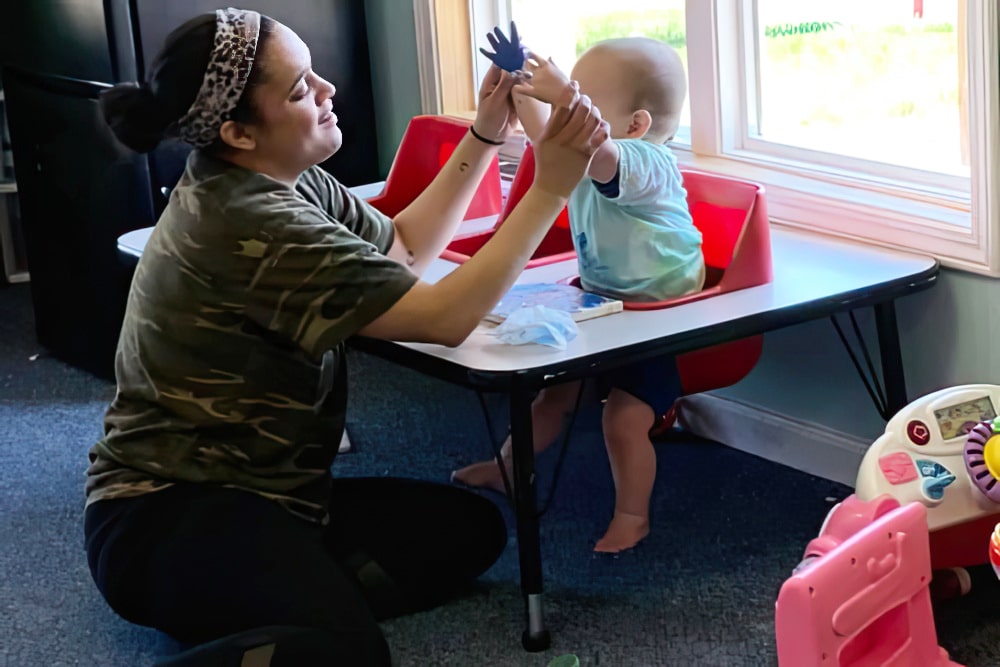 Individualized Lessons Feed Your Baby's Future Success
Every part of your baby's day is tailored to their unique developmental needs, from motor skills to social-emotional skills to cognitive development. Teachers perform regular assessments to ensure your child is on track and getting the support they need to thrive.
Formula Provided For Convenience & Ease
Member's Mark (Sam's Club brand) gentle formula is available to all infants enrolled through their 1st birthday. You must complete a food program enrollment form if you wish to participate. If your child requires specialty formula, you need to provide it.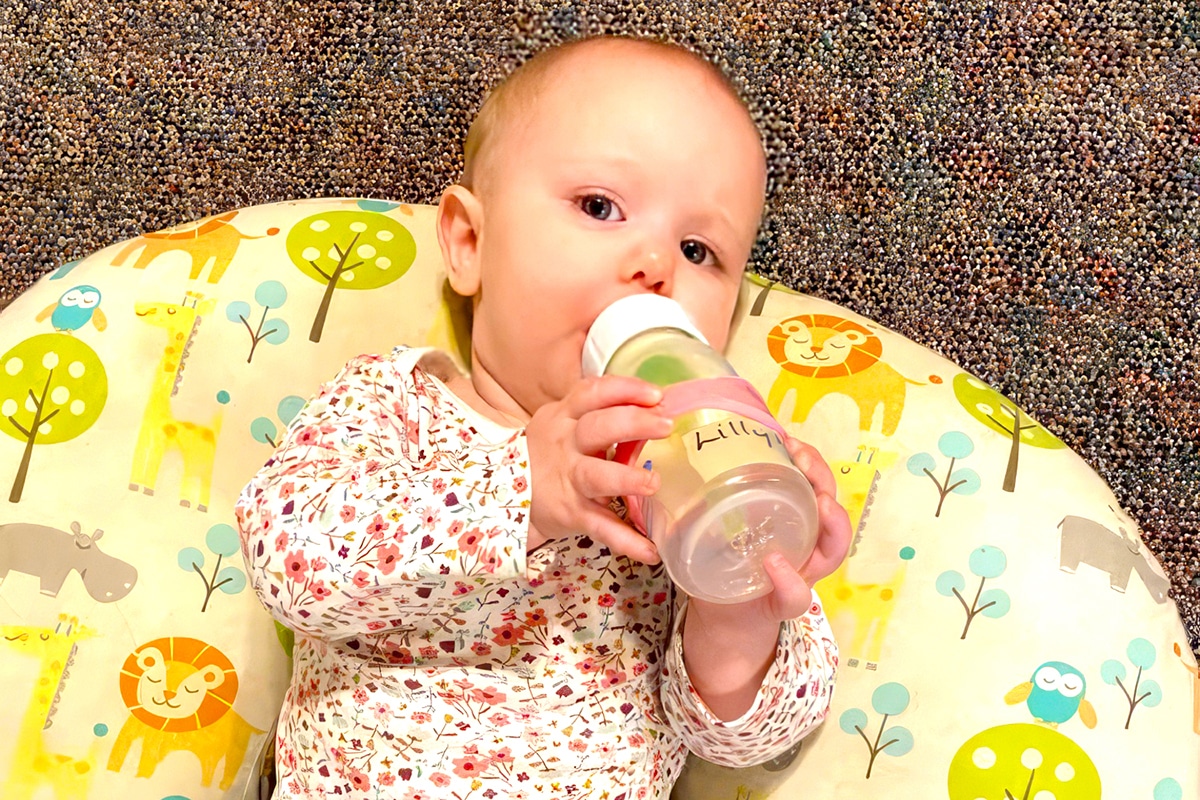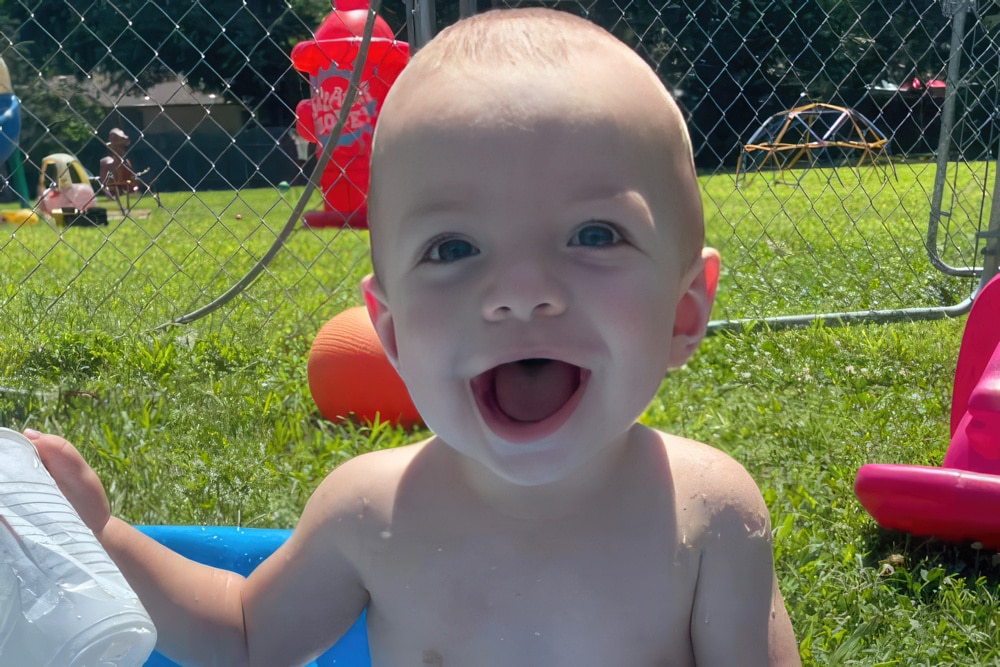 Daily Outdoor Play Gets Your Baby Into Nature
Even babies love the outdoors! It's a chance to feel the breeze and sun, explore grass and sand, or feel the motion from a swing or stroller. Younger babies enjoy lounging on blankets, while mobile babies perfect their crawling skills!
Dynamic Indoor Play Grows Your Baby's Motor Skills
Large indoor play areas ensure your baby stays active even on hot days. With plenty of space, your little one has opportunities to navigate tummy time, creeping, scooting, rocking, crawling, and pulling up to standing.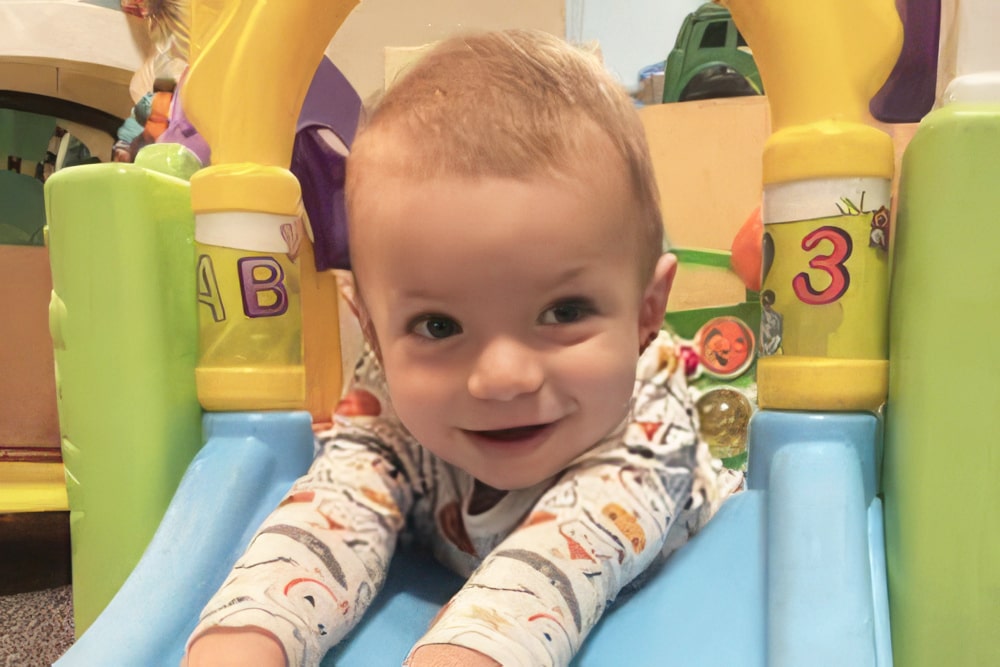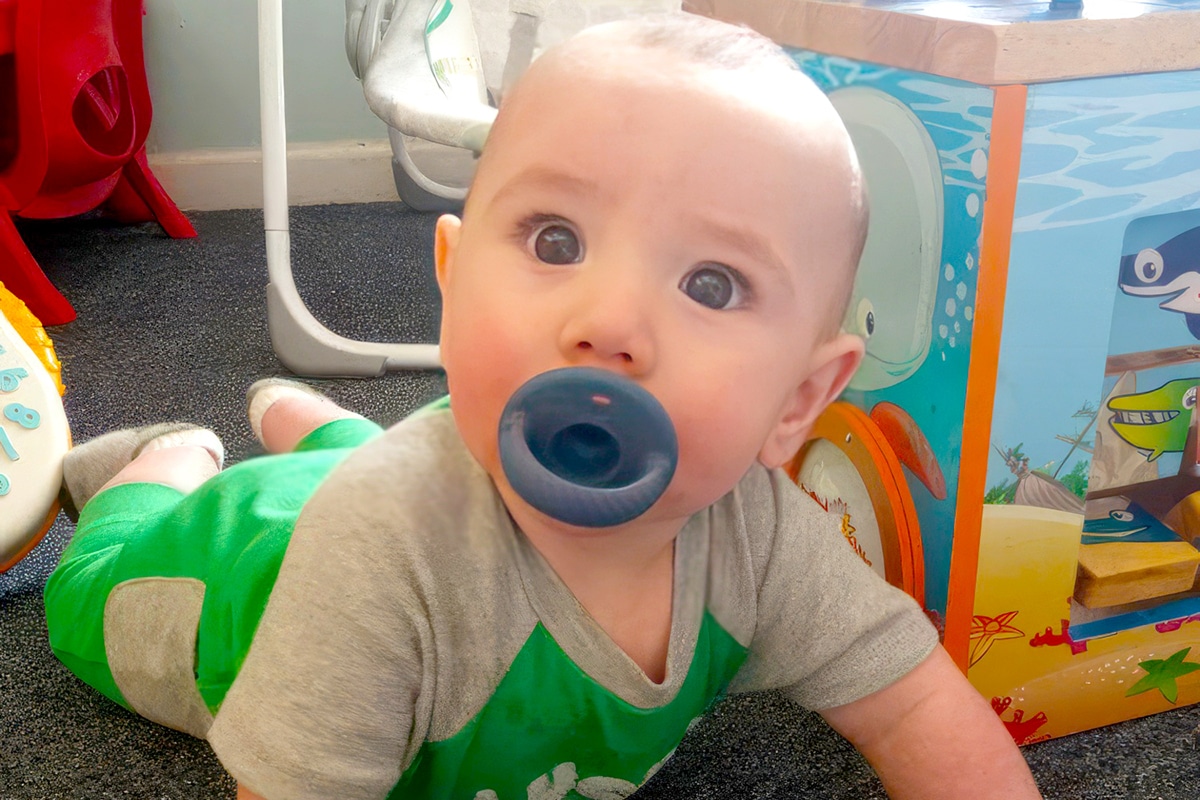 Sparkling Clean For Your Baby's Health
Babies learn through their senses – including their mouths! Keeping infant rooms germ free is essential for protecting your baby's developing immune system. A combination of staff attentiveness plus weekly professional deep cleaning means everything your baby touches is clean and sanitized.
Safety 1st For Your Little One
CPR-trained and certified staff in every classroom and privacy fences outdoors are an excellent first line of safety. Add in limited-access entry and internal-use security cameras and you have a secure environment for your baby to thrive.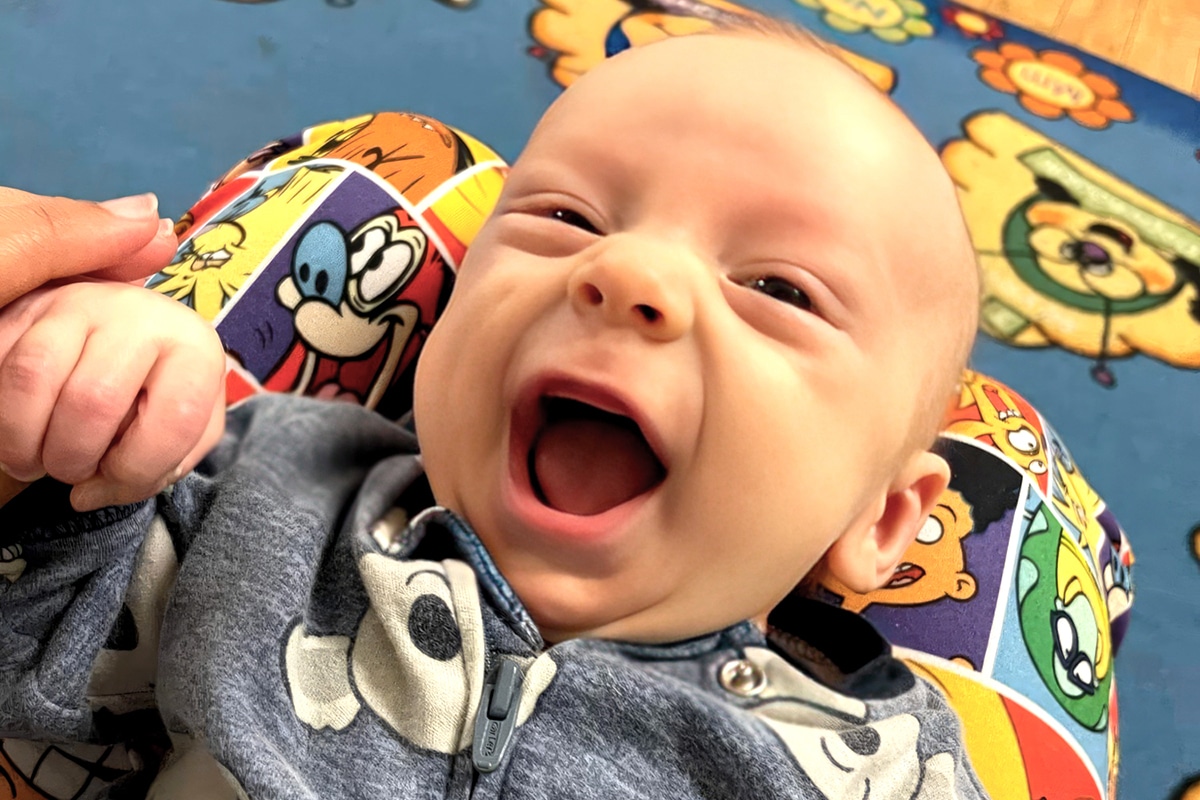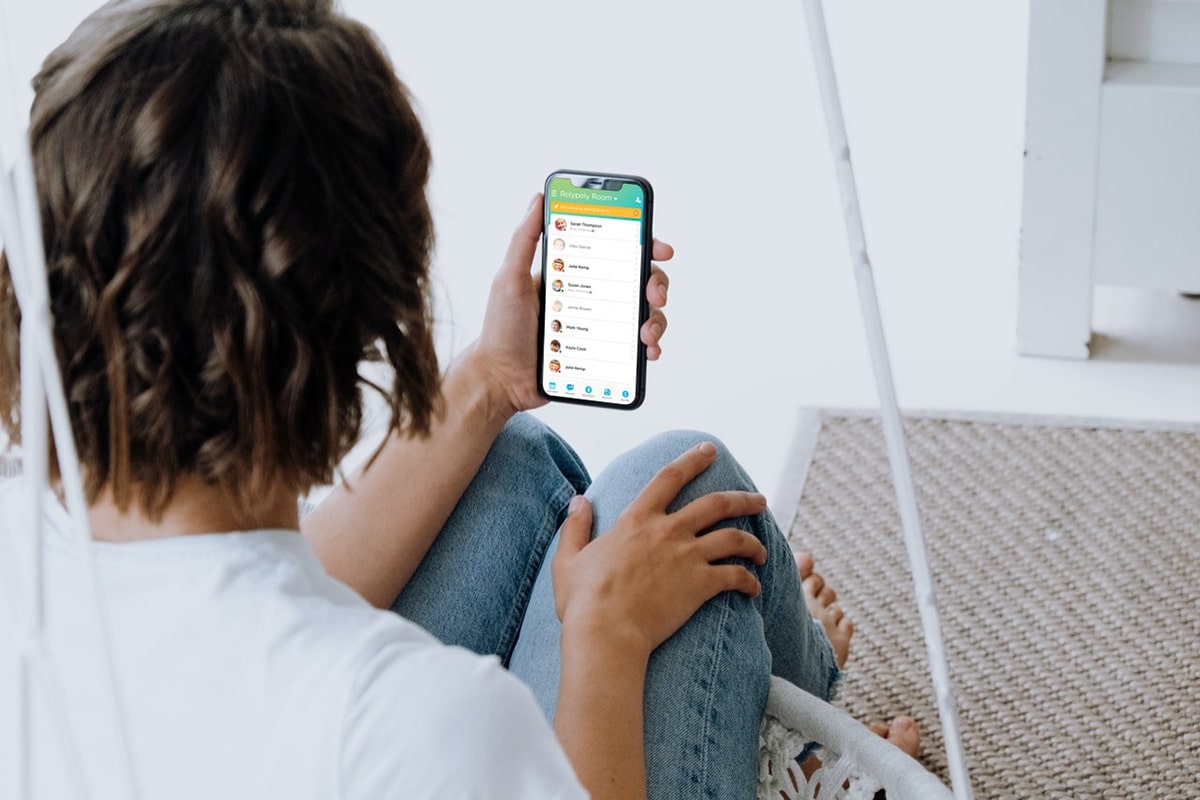 Stay A Part Of Their Day With ProCare®
No paper infant logs here – access your child's daily schedule and more with the easy-to-use ProCare® app. Send secure messages to your child's teachers, and even view pictures and videos from your baby's day!
Hear What Parents Have To Say...
"She gets excited to see her friends and teachers!"
Our daughter goes to the Derby location, and we have been so happy with the care she receives from all the teachers and staff at Kiddy Kollege! She gets excited to see her friends and teachers every day and misses them when we don't go. We are so thankful for all Ms. Gwen does for us. She truly cares and has helped our daughter learn so much.
- Alecz Dakin
"She always had wonderful activities planned..."
I highly recommend Kiddy Kollege Country Acres. As a mother, it's never easy leaving your child all day, anxiously wondering if they're being properly cared for. But from the first day my son arrived at Kiddy Kollege, Mrs. Amy was so patient and kind to him. She always had wonderful activities planned, and his speech development was coming along great. I pray a special blessing over these wonderful teachers!
- Abigail Bryant
"They do fun interactive crafts and field trips!"
Kiddy Kollege is the absolute best!!! All the teachers treat your child like their own! My kids have gone here from infancy to Pre-K. They do fun interactive crafts and even have some field trips! Summer is filled with water days and outside play. All the Derby teachers are the best—Ms. Stacy, Ms. Jamie, Ms. Ruth, Ms. Gwen, Ms. Pam, and Ms. Victoria!!
- Courtney Webb
"The staff is fabulous!!!"
My son was one of the first kids to start at the Kiddy Kollege Derby location and has fit right in since day one. The staff is fabulous, and we love every single one of them. The two Ms. Jamies', Ms. Tasha, and Ms. Destiny are all my son talks about when he comes. It feels good to leave my son somewhere while I work and not worry about a thing. Thumbs up!
- Jessica Ward
"My kiddos have grown and opened up so much..."
My kiddos are at the Country Acres location, and we absolutely love Kiddy Kollege! The teachers have all been fantastic. I have had a great experience. I went back to working days because my husband was deploying, and everyone has been so kind and thoughtful with the transition. We couldn't have picked better care. I'm so thankful for all of their teachers. My kiddos have grown and opened up so much since we began last fall.
- Victoria Murphy
"Everyone is friendly and accommodating..."
We attend the Kiddy Kollege facility in Derby, and it's always a pleasure to go here! Everyone is friendly and accommodating, and my kiddos often don't want to leave. We especially love Grandma Pam! She is so helpful with calming my daughter down after drop-off and is always there with a hug!
- Jessica Christian
"She learns so much and never wants to leave!"
We attend the Kiddy Kollege Country Acres location, and as a first-time mom, I've been so grateful! Melissa has always treated my little one like her own and eased all my worries. Now that my daughter is older, we love Miss Amy's room. She learns so much and never wants to leave!
- Alexandria Hames
"Our 2 daughters love Kiddy Kollege..."
Our 2 daughters love Kiddy Kollege in Derby! Miss Stacy always welcomes them with a big smile and hug when we drop them off! We are thrilled with the care and love our babies receive and would recommend them to anyone who is looking for a daycare provider.
- Alyssa Kendrick
"He wants to go even on the weekends..."
My son attends the school-age program and absolutely LOVES it. He's always talking about how much he loves his teachers and wants to go even on the weekends. When it's time to leave, he doesn't want to go home, saying, "just a little longer, mom?"
- Jessica Mae
"The teachers at Kiddy Kollege are wonderful!!!"
My kiddo loves this daycare! The teachers at Kiddy Kollege are wonderful about communicating with parents, and when my kid gets excited to see his teachers' cars in the parking lot, that says a lot to me!
- Abby Roberts
Give Your Child The

Best
Possible
Foundation For Every Future Success